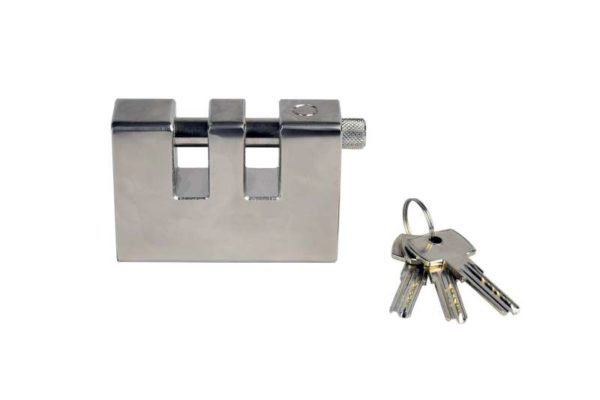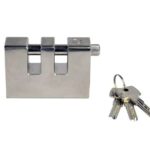 E-Type Padlock for Chains
£19.99
The SAS E-Type Padlock is ideal for use with chains as the chain covers the shackle making the lock very secure.
Description
Additional information
Description
The SAS E-Type padlock is designed for use for chains and is a great padlock for gates. The shackle is designed to be concealed whilst locked onto a chain as it is only just big enough to fit it in so getting a saw in there to cut ot loose is made very difficult. The Padlock will accommodate chains up to 16mm. The shackle pin rotates to prevent cutting by any type of saw and the whole construction is made from steel.
The locking cylinder is made from brass to prevent rust and corrosion. 3 Advanced security keys are suplied.