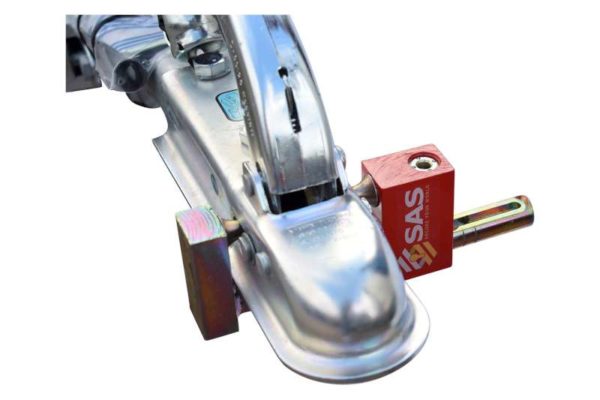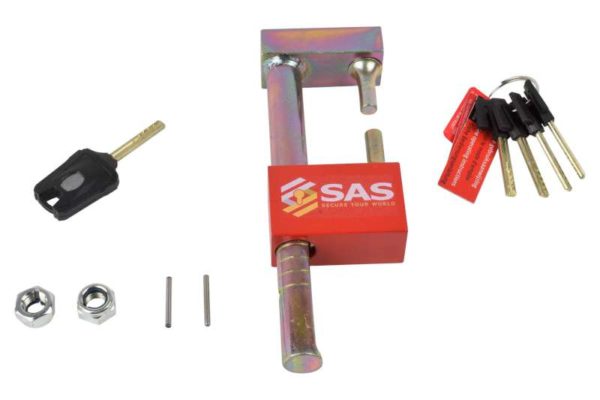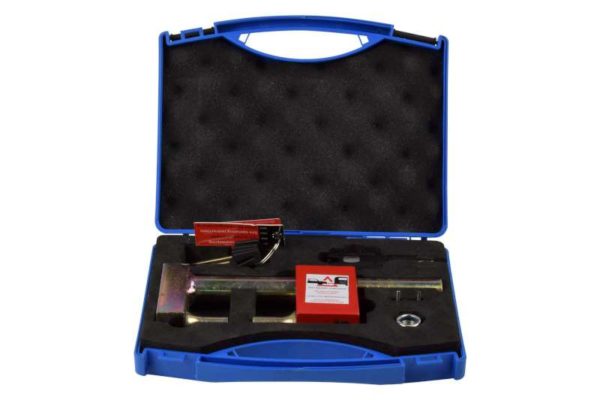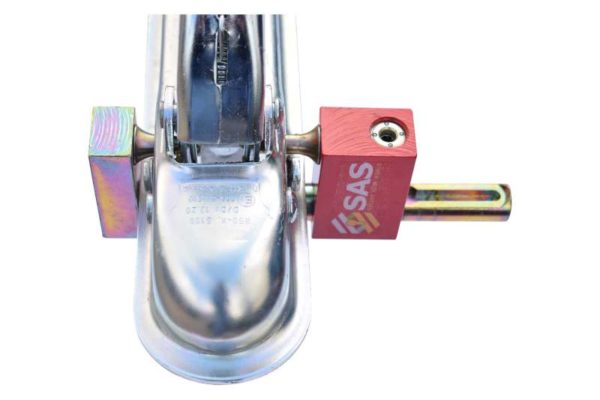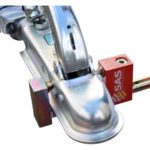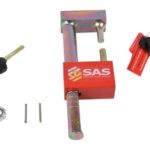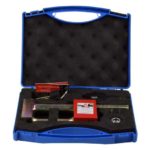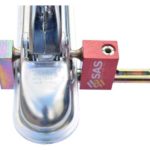 Compact Condor Hitch Lock
£94.99
The SAS Compact Condor Hitch Lock is a simple to use, Sold Secure rated Hitch Lock that can be fitted whilst hitched or unhitched to your towing vehicle.
Description
Additional information
Fits Guide
Description
Insurance Approved and Sold Secure Approved hitch lock, supplied with high security hitch nuts to prevent unbolting of hitch head from your caravan or trailer.
The Compact Condor Hitch Lock fits Al-ko AK7 Pressed head, AK161, Westfalia SSK I/II/III and most Winterhoff Caravan Stabilising hitches, as well as Albe Pressed hitch.
Hitch lock for hitch fitted on many Small Trailers including the Ifor Williams P6e Trailer and other smaller braked and unbraked Ifor Williams trailers. Also fits most Winterhoff/BPW caravans. For confirmation for which model hitch fits this hitch lock please refer to our hitch lock selection fitting guide.
Hitch lock will fit hitched and unhitched to prevent car and caravan being separated in car park or motorway service station.
Hitch lock painted bright red for maximum visual deterrent and hardened parts for hacksaw resistance.
Compact and easily stored which makes it ideal for touring, tough plastic hitch lock carry case supplied.
Other Hitch Locks also available for other hitches.
Additional information
| | |
| --- | --- |
| Weight | 1.8 kg |
| MPN (Manufacturers Part Number(s)) | 2511195 |
The SAS Compact Condor Hitch Lock fits the following hitches:
Albe Pressed Head
Al-ko AK7 Pressed Head
Al-ko AK161
Knott Braked Pressed Hitch
Knott Unbraked Pressed Head
Westfalia SKI/II/III hitches
Winterhoff WW8
Winterhoff WW13
Winterhoff WW30 Cast
Winterhoff WS3000 Stabilising Hitch
For photos of the hitches listed above and other hitches please click here for the Hitchlock Fitting Guide, if you still are not sure which hitch lock you require, then please feel free to send us a photo using the form in the here and we will advise by reply.