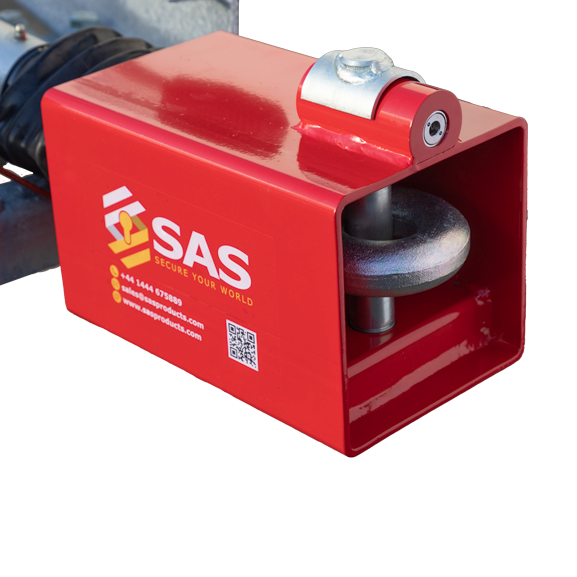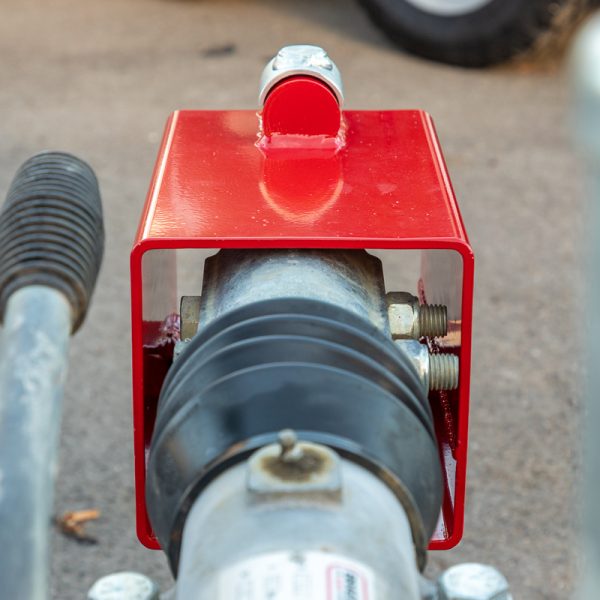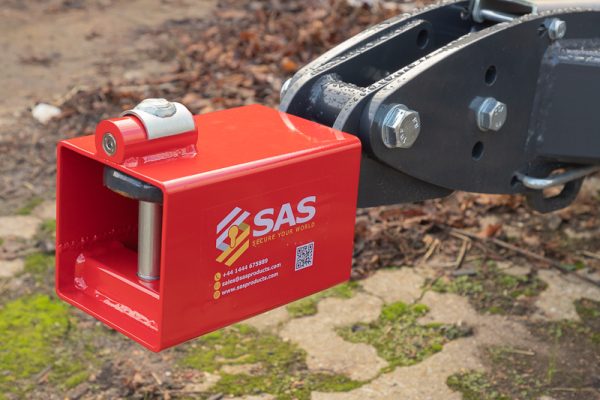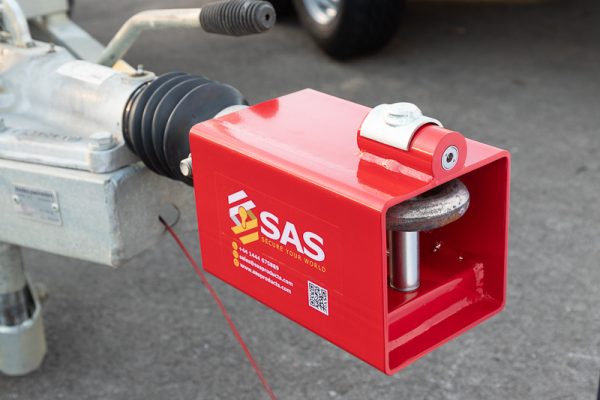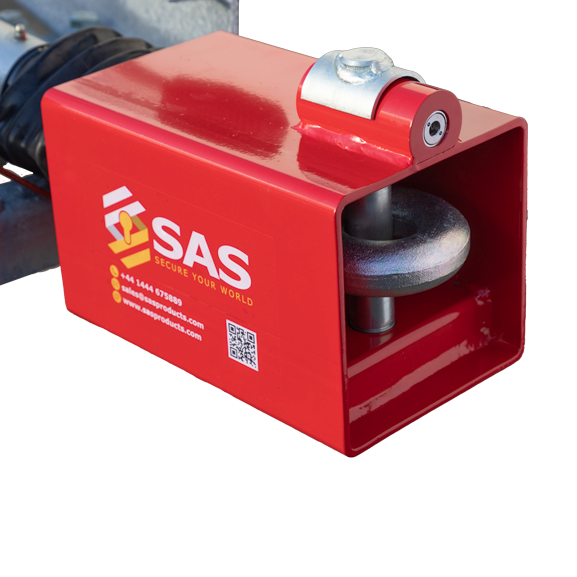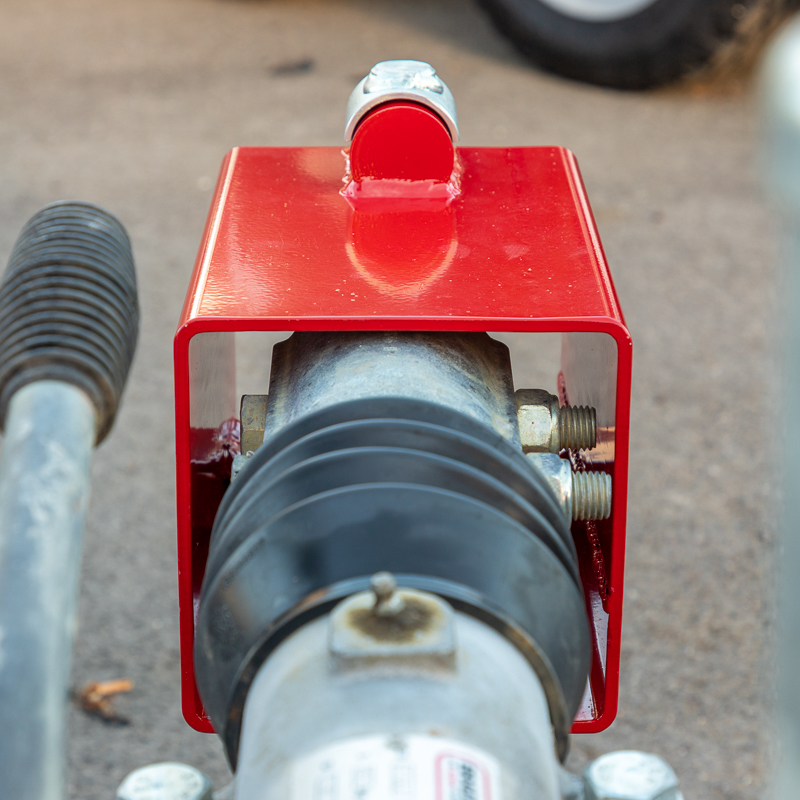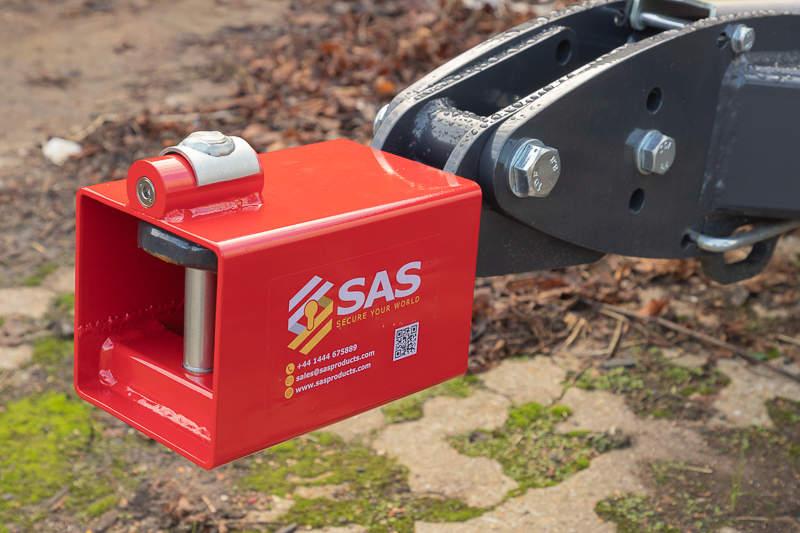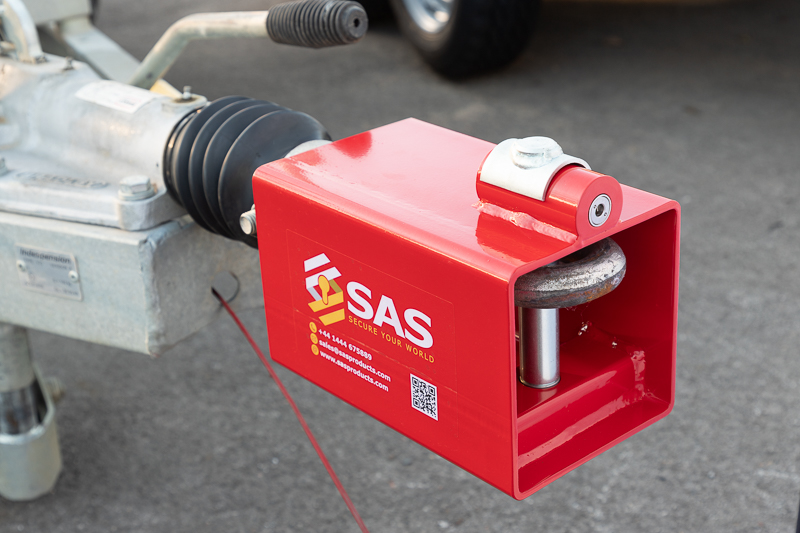 EL1000 Heavy Duty Box Eye Lock
£134.99 – £144.99
The SAS EL1000 Eye Lock is an extremely tough, Heavy Duty Eyelock constructed of 5mm thick steel box section that completely covers the Towing Eye Hitch, making them virtually indestructible, and is a popular product for utility contractors to secure their plant trailers.
Description
Additional information
Description
The SAS Heavy Duty Box Towing Eye Lock
The SAS Towing Eye Locks are one of the toughest Insurance Approved Lock for eye hitches that money can buy. Its solid design covers the eye hitch to prevent unlawful coupling so keeping your equipment safe in your hands. The lock has a steel encased, maximum security removable barrel lock. This makes it extremely easy and simple to use and ideal for use by contractors and plant hire companies. Used for securing generator trailers, cable reel trailers, plant trailers, truck dray-type trailers, agricultural equipment/trailers and most trailers with an eye towing hitch.
Heavy Duty Construction
This Lock's tough heavy duty construction makes it a great physical deterrent, constructed of 5mm thick Steel box section. A maximum visual deterrent to thieves as well with the lock painted bright red in colour. Being such a solid lock, the SAS Eye Hitch Locks are virtually indestructible, and clearly become the industry's leading product. This eye lock locks with a high security steel encased anti-drill and anti-pick barrel lock for maximum security.
Fits:
This size lock fits most sizes for a towing eye coupling – Generator trailers, plant trailers, farm trailers, truck drag-type trailers and other heavy-duty trailers with eye hitches. Heavier duty trailers generally have an eye hitch to allow for more wear and tear so by using a heavier duty lock for the hitch is the obvious option to secure them from theft.  To be sure it will fit your towing eye, check that the overall dimension of the eye and any drawbar connecting is not more than 138mm in width or height.
Keyed Alike
The keyed alike option is available to secure multiple trailers under a single key number across all locks. The Keyed Alike service is available across all sizes of SAS eye locks. That's perfect if you have a mixture of towing eye sizes. The Supaclamp Duo Silver, Supaclamp Duo Gold & New Defender Wheelclamp Range and Heavy Duty Security Post range can also be keyed to the Eye Locks if required. Please call the sales office for details.
Additional information
| | |
| --- | --- |
| Weight | 7 kg |
| MPN (Manufacturers Part Number(s)) | 2711721, 2711722 |